Former Michigan FFA President Amara Jackson named National FFA President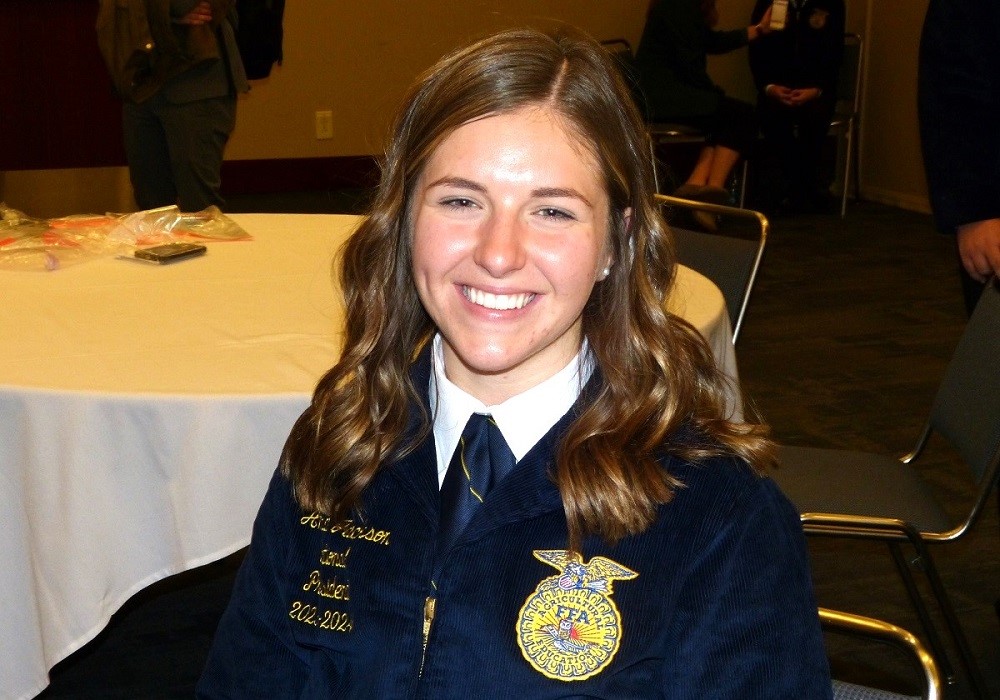 Last weekend, a former Michigan FFA President was named National FFA President during the last session of the 96th National FFA Convention & Expo in Indianapolis.
"I just really feel blessed to be in this opportunity and I just would not be here if it wasn't for those people back home in Michigan," says Amara Jackson represents Corunna FFA in Shiawassee County between Lansing and Flint in central Michigan.
She says having served as Michigan FFA President has helped given her the tools to succeed in her new role.
"During that year I was able to develop my team skills and truly understand how to work with a diverse group of people," says Jackson. "Using those skills as a National FFA President is going to be really important as I travel throughout our country and throughout the world to meet people from different backgrounds and different experiences. That will help me understand who they are and where they come from. That's really important to me."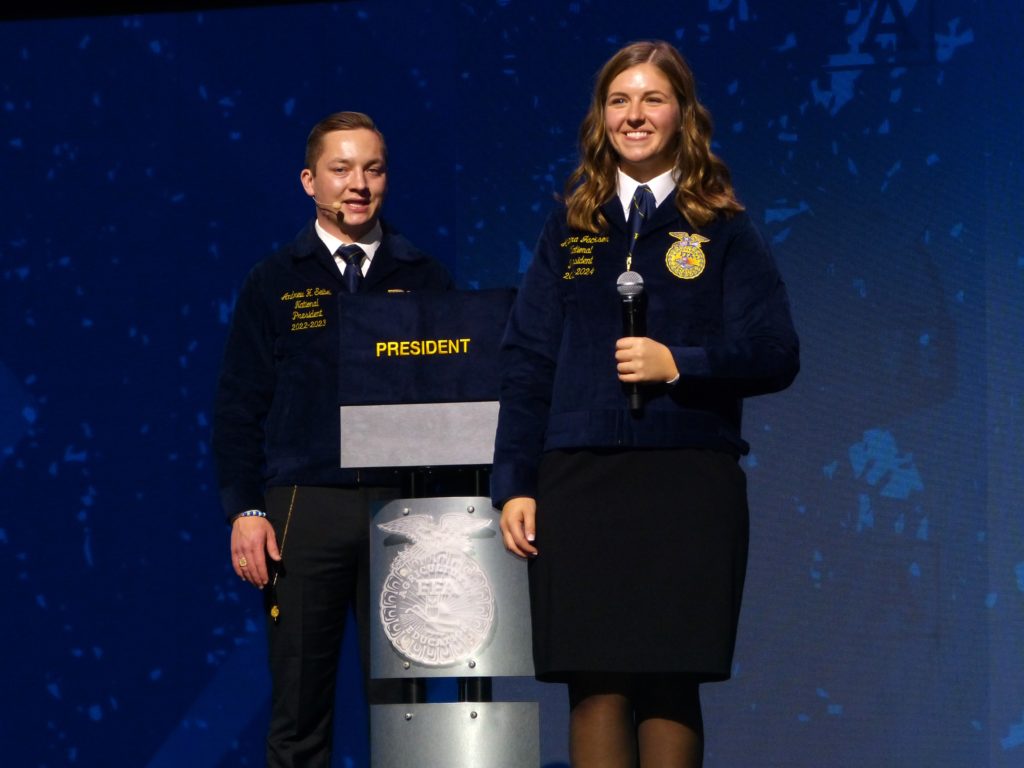 Amara says she is proud to represent the Great Lakes State on the national level with FFA.
"Our agriculture in Michigan is so diverse and unique," says Jackson. "I'm excited to continue to learn more about Michigan agriculture but go on and learn about what's going on in other states as we talk about agriculture. I'm looking forward to the opportunity to learn how other students are getting involved in FFA and what's going on in their home states."
Amara says she may not have joined FFA if it wasn't for her sister.
"I got involved in the 9th grade in FFA with my sister," she says. "She pushed me right along. I didn't want to join up at first because I had danced competitively for 14 years, and I was showing horses. I thought I didn't have time like a lot of students feel. My sister just about dragged me to that first FFA meeting. Once I got there, I realized how much these people cared about me and how real these people were. I just I knew I wanted to be a part of something that was bigger than myself."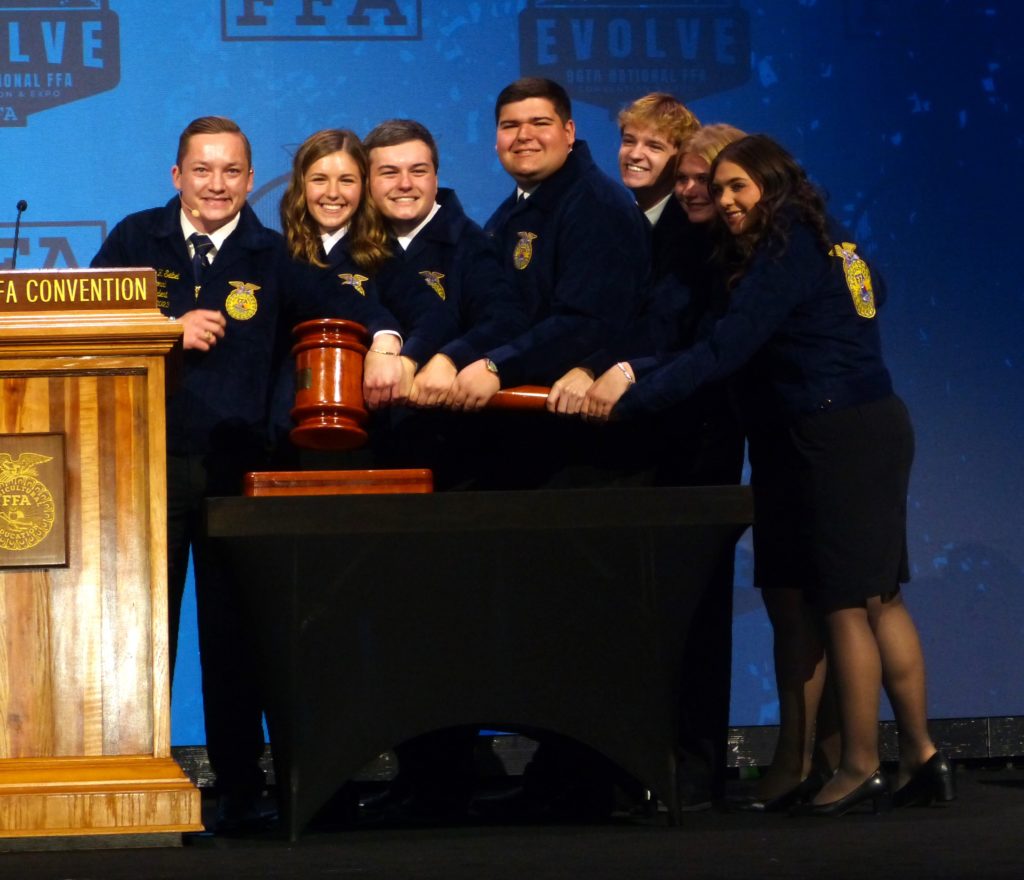 What is Amara looking forward to most about serving as National FFA President in 2023-24?
"I am so excited to meet the students," Amara says. "I really enjoy making one-on-one connections. That is why I ran for national office, which is to develop those one-on-one connections with people. The National FFA Organization just reached that 945,988-member mark and we're soaring towards one million FFA members—so, it's my passion to meet those students and get to know their stories."
Jackson is currently a student at Oklahoma State University studying Bachelor of Science in Agricultural Communications & Agribusiness. She plans to temporarily hit the "pause button" on her college studies to become National FFA President through November 2024. She says she is considering attending law school after she receives her bachelor's degree to help the farm community with succession planning.
Click below to hear the full interview with Amara Jackson moments after she was named the 2023-34 National FFA President during the final session of the 96th National FFA Convention & Expo in downtown Indianapolis on Saturday, Nov. 4.